Commercial Van Solutions offers top-quality custom cabinet and storage solutions for vans and trailers. Properly installed custom cabinets ensure that your cargo is safely transported and stowed exactly where you need it. We are proud to offer van cabinets from CTech, DECKED, and Extendobed.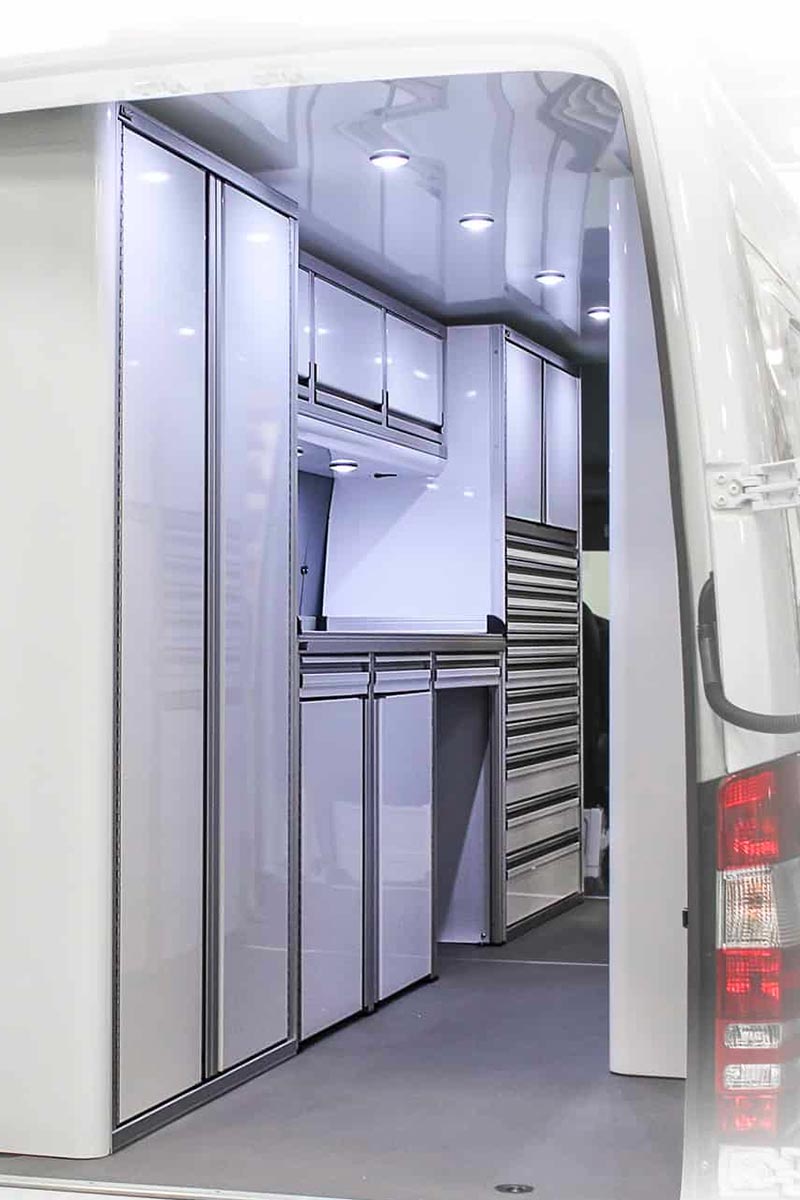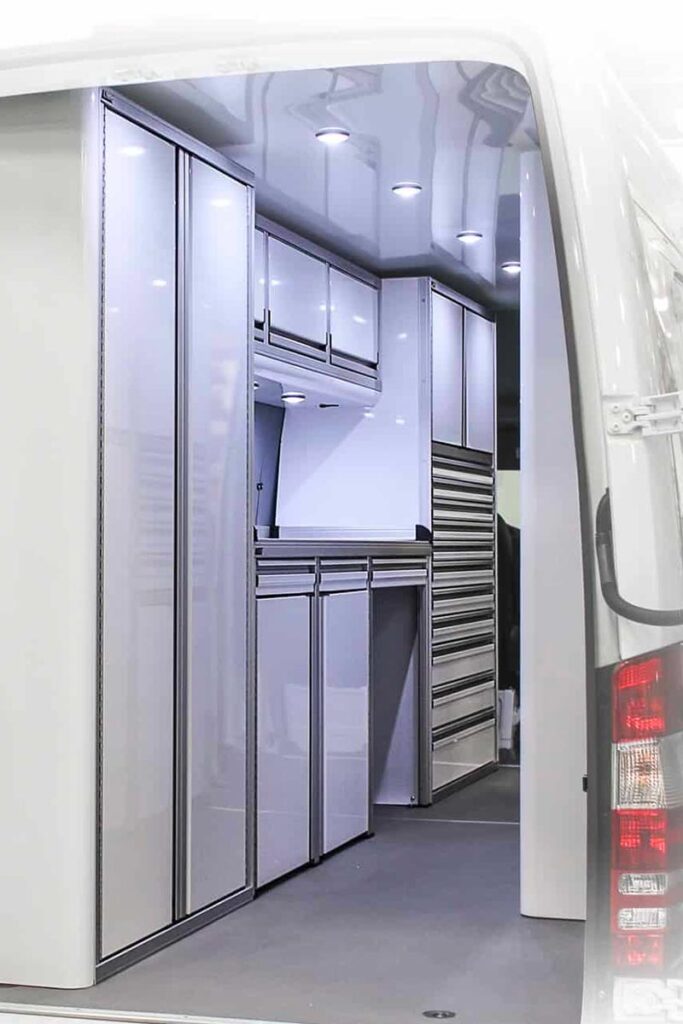 Interested in vans with cabinets and storage?
Commercial Van Solutions can upgrade your existing vans, or build a brand new fleet of vans for your business. Contact us today at (800) 444-0528 or send us your information and we'll give you a call.